"Always On Culture" as a driver of employee burnout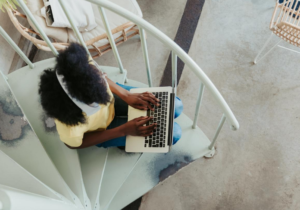 Now, more than ever, our "always-on culture" is resulting in higher levels of stress and employee burnout. With more people working from home, the expectations to perform are higher than ever, as employers seek to increase control by intensifying the pressure.
Companies are operating in crisis, with sweeping retrenchments resulting in fear-based employee performance to excel or get axed. This creates a situation that is ripe for employee exploitation with the lines between work and home becoming increasingly blurry. Employees are expected to take on extra roles, work extra hours, and attend meetings that are frequently being scheduled in the evening and on weekends. The expectation is 100% availability, 100% of the time.
But at what cost?
Your employees are burning out. Instead of shifting responsibility to the individual, let's think about how we can partner with our employees to drive both individual and organizational wellbeing to improve productivity and performance. Our employees are an asset which needs to be nurtured so they have the emotional and physical energy to be engaged and productive.
BREATHE has developed a signature wellbeing program that is aimed at increasing the energy and productivity of your employees. This 12-month customized, turn-key program focuses on choice-based, whole-person wellbeing. It appeals to people's intrinsic motivators that lead to lasting behavior change so that you can unleash the human potential within your organization.
We are BREATHE – Contact us today and let us help you help your employees!