Does your talent management strategy actively drive love for your employer's brand?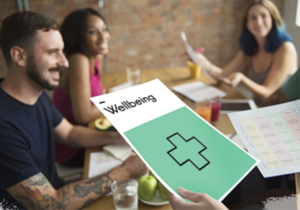 As one of the founders of BREATHE, I've spent 15 years in the marketing of consumer-packaged goods and have come to appreciate the value of a brand. The ultimate aspiration in brand building is creating a brand beyond just a highly recognized trademark – but rather creating what is called, a LOVEMARK. Let's define a Lovemark – it is a brand that inspires loyalty beyond reason. We know humans are powered by emotion, not by reason, and love is a complex emotion that combines what's in our heads and our hearts.
If this is true, and employees are looking to their employer brand in the same way – what is your organization doing today to instill that same level of love? Building a loved employer brand should be integral to any talent management strategy. It is how organizations show up in providing opportunities for employees to find purpose in their work, to create opportunities for mastery, and facilitating their personal growth and development journeys.
We know culture has become the biggest magnet when it comes to talent seeking new opportunities, and leading corporates are embracing and co-creating a more humanistic culture that shows that they truly care about their people. They go beyond the usual employee benefits to attract and retain talent and reducing employee turnover – they know what's at the heart of people and build deeper, meaningful relationships with them. People want to feel cared for and supported as holistic human beings so that they can bring their 'whole selves' to work.
This means designing employee wellness programs that are thoughtfully curated to address all areas of wellbeing, in both their inner and outer world, so that they can become the best versions of themselves. This cultivates a truly transformational relationship between employer and employee and is the foundation for building an irresistible, loved employer brand.
We are BREATHE – Contact us for more info on performance management in South Africa.