HELP YOUR PEOPLE OVERCOME
OVERWHELM AND FATIGUE TO
FINISH THE YEAR STRONG!
The Burnout Fix is a simple, 3-week programme delivered in bite-sized sessions and easy-to-consume multi-media content, designed to fit busy schedules.
EMPLOYEES WILL LEARN HOW TO: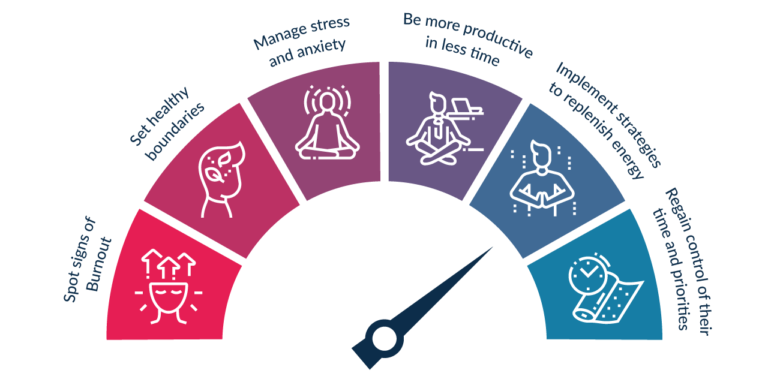 YOUR PEOPLE WILL LEAVE

INFORMED, INSPIRED AND ENERGISED
WITH THE TOOLS
AND STRATEGIES THEY NEED TO THRIVE.
The Burnout Fix also includes a module to equip Leaders to boost their own wellbeing and support their teams.