All-Virtual work reduces work life balance for employees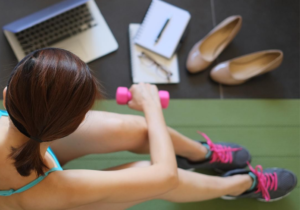 Since all-virtual work began, a number of companies like Amazon, Twitter, and Square have adopted a remote working business model, while many businesses, particularly in South Africa lag behind because of concerns around employee productivity.
Many employees are reporting that they are working harder, with longer hours. Based on worldwide stats, on average, employees that are working remotely from home have increased their average workday from between 10% and 20% and say that work-life balance is a thing of the past.
With increasing virtual meetings, check-ins, more emails, and an "always-on" expectation from organizations, employees are burning the midnight oil. Added to that is higher levels of stress and financial pressure based on job losses within the family structure, homeschooling, lack of social connections, and COVID19 associated fear.
Have you checked in with your employees, asked how they are coping, or provided support to keep your employee engagement and productivity up?
BREATHE focuses on employee wellness, managing stress in the workplace, employee connectivity and work-life balance, so your employees are equipped with the tools they need to cope and thrive. And because we believe that each employee is a multi-dimensional individual, your people get to choose from different activities, across all areas of wellbeing and truly own their process. Our programs are creatively packaged and communicated so that it elicits anticipation, enthusiasm, and participation. The result is lasting behavior change, high performing people, and thriving workplace culture.
We are BREATHE